Tom Herman has only been the Texas head football coach for less than five months and so much has already changed. He is determined to get the Texas football team back on track and is putting all of his knowledge into this program.
This past weekend was the Orange and White Spring Game where Coach Herman stayed on the field guiding his players throughout the game.
Just a few weeks before that he organized the first ever Student Appreciation Day. To promote that he had the football team walking around campus giving away some free pizza! Students were able to walk on the field, warm-up with the team and stay after practice to get autographs from your favorite players.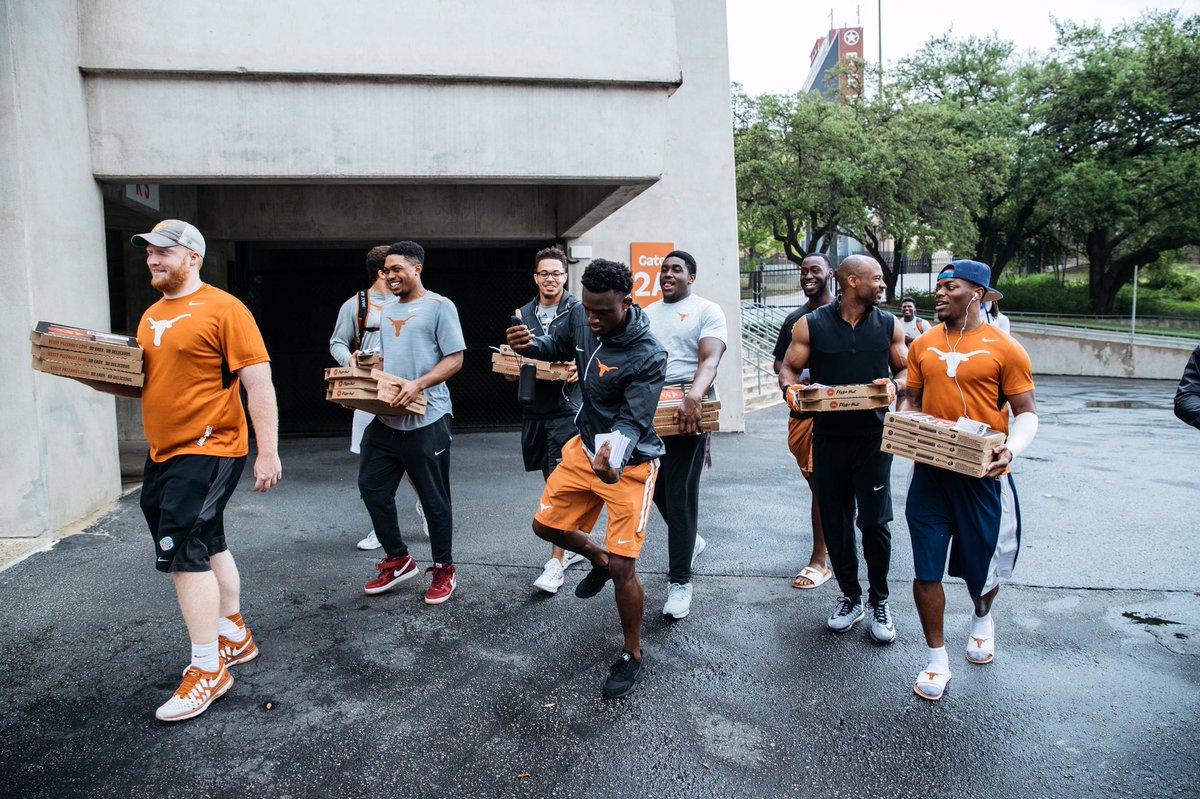 Students were also able to compete in a skills competition after the football practice. The winner in each category would compete against a Longhorn legend at the 2017 Spring Game during halftime.
Coach Herman has also stressed to renovate the Texas football team's locker room in order for them to compete with other programs nationally. He was given a green light to demolish the old locker rooms along with the Texas football team. The new design for the lockers was revealed just one week after. Each locker is looking to cost about $10,500, according to Fox Sports' Bruce Feldman.  (See more pictures here: http://gridironnow.com/new-texas-lockers-have-43-inch-tv-monitors-instead-nameplates/)
Overall, Coach Herman is giving Texas football fans more accessibility to the team and is a lot more involved with the student body. He is also becoming involved with UT alumni and past football legends.
It definitely seems like the Longhorn family has several reasons to be excited this fall with new coach Tom Herman!